HomeChina's DJI launches a crop dusting drone for farmers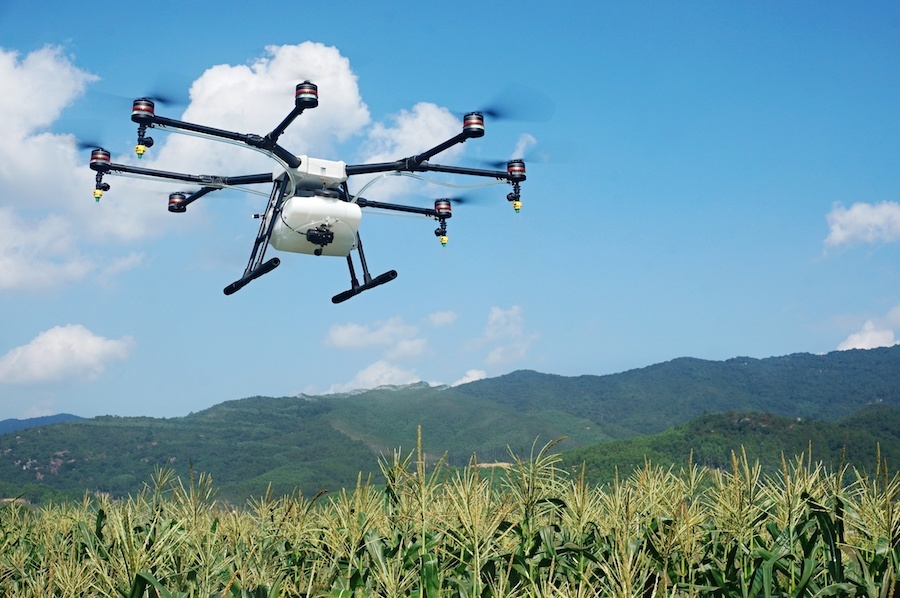 Very soon you won't just be seeing DJI drones smashing into lamposts or crashing down onto the White House lawn – they'll also be flying over farms.
DJI today branched out of the consumer drone market and revealed the DJI Agras MG-1, a drone with eight rotors that can carry just over 10 kilograms (22 pounds) of liquid for crop-spraying purposes. It's the company's first agricultural drone.
Depending on terrain, it can fly autonomously, or in semi-automatic or manual modes. Other DJI drones also have autonomous flight modes.
DJI's drone for farmers is smaller than some agricultural drones. The Yamaha RMAX looks more like a mini helicopter and can carry a payload of up to 61 pounds (27.7 kg).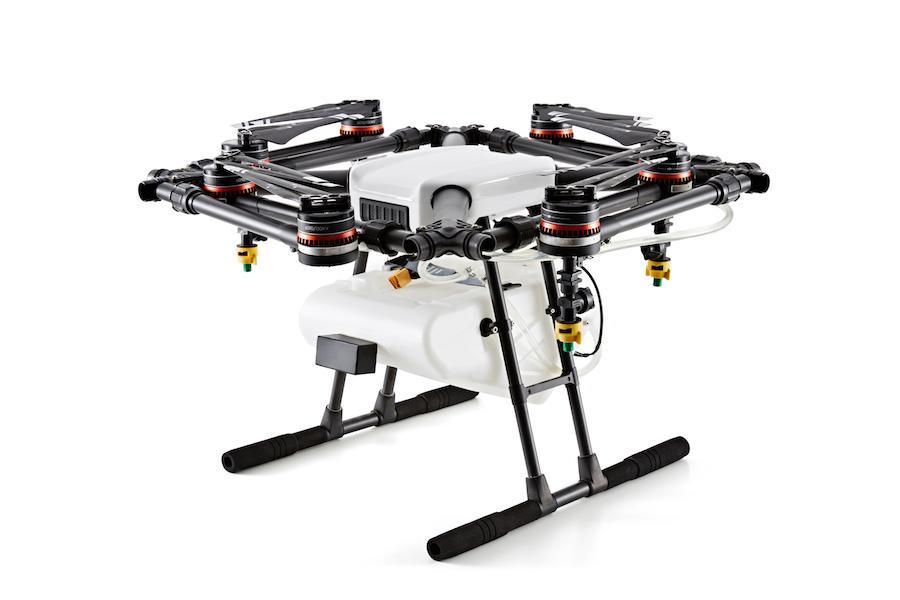 Old MacDonald had a drone
The Chinese startup claims the new drone can cover between seven to 10 acres per hour and is over 40 times more efficient than manual spraying. The squirting is done by four ceramic nozzles, each powered by a motor. The MG-1 can adjust spraying intensity in coordination with its flying speed so as to ensure even coverage of all those tasty chemicals.
"With this new product, we've shown that DJI can not only offer the ultimate aerial experience for the mass consumer, but also improve the efficiency of production and benefit so many others in all walks of life," said DJi founder and CEO Frang Wang in a statement.
DJI zoomed into the spotlight this year when a new funding round valued the company at a claimed US$10 billion, making it one of Asia's most valuable startups.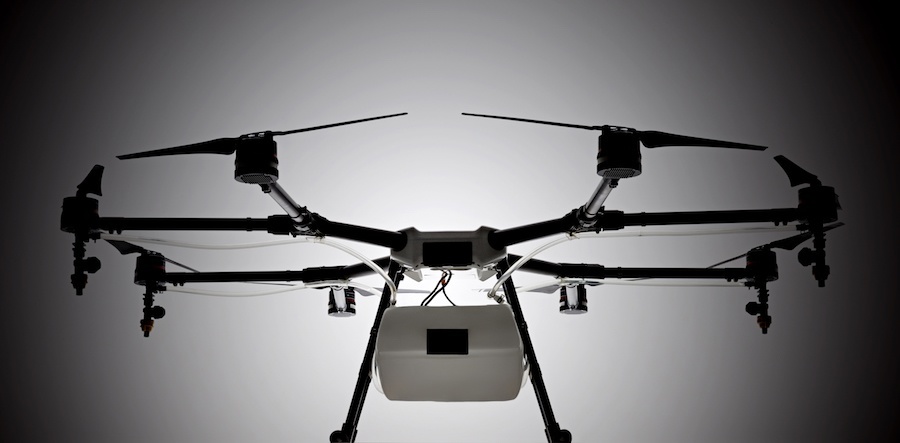 DJI is launching the Agras MG-1 in China first before it hits other markets. No price has been revealed.
The US earlier this year began approving some unmanned vehicles for use in farming, which bodes well for DJI once the MG-1 goes to new markets.